Yamaya is an inn with a beautiful sea view, located just a 10-steps walk from Yuushi Beach at the base of the Tsunegami Peninsula.
Enjoy delectable cuisine packed with seasonal seafood from the Sea of Japan, including octopus, crab, the famous Japanese delicacy fugu (pufferfish) and the legendary kue (longtooth grouper). You'll also love our Healthton hot spring bath renowned for its gorgeous view and beautifying effect on the skin.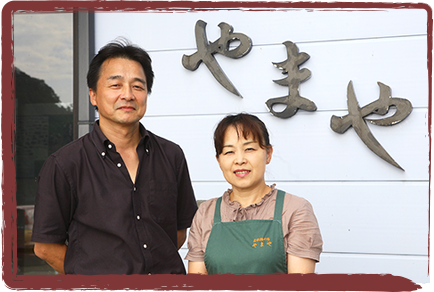 ---
---
Basic Information
| | |
| --- | --- |
| Name | Wakasaji no Yado Yamaya |
| Address | 5-20 Yushi, Wakasa Town, Mikata Kaminaka-gun, Fukui Prefecture 919-1454, Japan |
| Tel./Fax. | Tel.: 0770-47-1622   Fax: 0770-47-1623 |
| Check-in/Check-out: | Check-in: 3:00pm onward   Check out: Until 10:00am |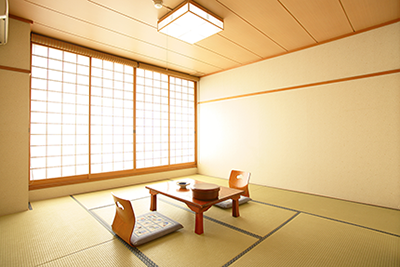 All rooms are Japanese-style, offering an authentic Japanese experience. You can also enjoy sea views from some rooms.
*The size of the rooms is adjusted depending on the number of guests.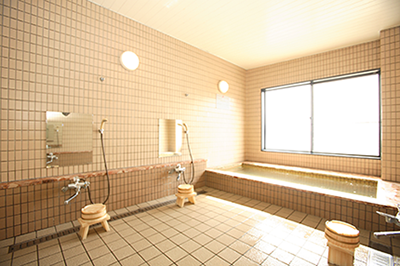 Relax in an open-air hot spring bath with a stunning view of Wakasa Bay. Watch the fishing fires as you enjoy a rejuvenating bath.
The bath contains Healthton semi-natural hot spring water that has a healing effect on nerve pains, backache, stiff shoulders and fatigue.
---
Overview of Facilities
| | |
| --- | --- |
| Facilities in the inn | Banquet room, rest area with comics to read, vending machines (2F), massage machines (2F) |
| Rooms (total) | 9 |
| In-room facilities and amenities | TV, body wash, two-in-one shampoo, toothbrush and toothpaste, yukata (Japanese robe) |

At Yamaya, we serve delicious meals with freshly caught seafood so that you can enjoy the best seasonal seafood that the Sea of Japan has to offer.
This is seasoned with natural sea salt handmade from seawater from Wakasa Bay, providing all kinds of natural minerals as well as making your meals taste great.


From Nagoya:
■Approx. 2 hours 30 minutes. Shinkansen from Nagoya to Maibara → Hokuriku Main Line from Maibara to Tsuruga → Obama Line from Tsuruga to Mikata
From Osaka:
■Approx. 2 hours 30 minutes. Kosei Line from Osaka to Tsuruga → Obama Line from Tsuruga to Mikata
*Yamaya is 50 minutes by car from Tsuruga Station and 20 minutes by taxi or 30 minutes by bus from Mikata Station
---